The Black Bachelor
On the new reality show Match Made In Heaven which is being dubbed The Black Bachelor, Shawn Bullard, with the help of his mother Maggie and spiritual adviser Pastor Ken Johnson is looking for love.  The show mirrors the formula of The Bachelor on ABC.  24 women fight, manipulate and basically play games to win the affections of a man.  I have no clue why this show is called Match Made In Heaven. There's nothing heavenly about it. Throwing a pastor into a mix of messy women doesn't make it heavenly.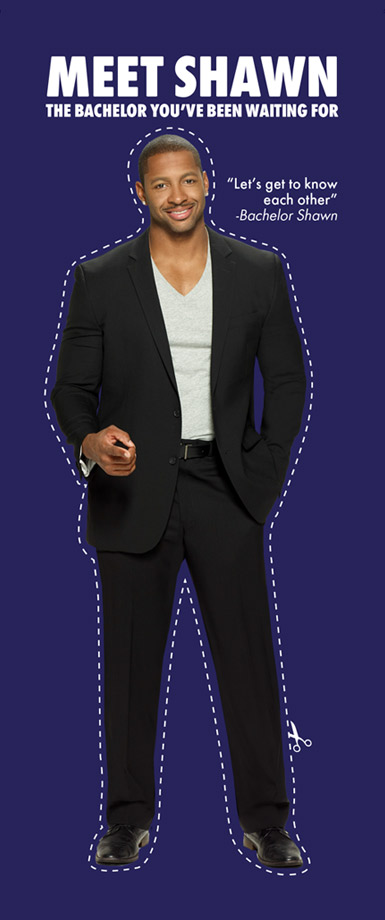 Its About The Black Woman
Today on The View, Shawn, his mother and Pastor Ken (I wonder if he's a real pastor) were there to discuss the show.  Shawn is a real estate developer who's done very well for himself.  He says he could very well be a Bachelor on the ABC show however, in 19 seasons, they have yet to include a man of color.  I don't believe ABC will ever cast a black bachelor and I'll tell you why.  You see, its not about the black man.  There are many educated, well spoken, gainfully employed, entrepreneurial black men in America/worldwide who would make an excellent Bachelor.  Its about the black woman.
More Like K. Michelle Than Michelle Obama
Black women have shown America that we are more like K. Michelle than Michelle Obama. ABC does not want a bunch of black women on their network shaking the table, leaping across tables with wine bottle in hand ready to hit another black woman up side her head, throwing drinks, snatching each others wigs/weaves and cussing each other out.  Do a round up of black women on reality TV and that's all you see.  ABC is not having any of that on their lily white network.  No sir and no ma'am! The women on Match Made In Heaven are no different.
Search For Love
Another topic that came up today was marrying the family. Whoopi asked Maggie why she's involved in her son's search for love and she said, "When you marry, you marry the family."  I asked my Twitter followers if they agree or disagree with that statement and here's what they said:
To a certain extent because they become family but not to the point where they're involved in your marriage. 
Disagree and agree. You have to have your own life. But. Getting along with in laws doesn't need to be a deal breaker.
You should at least get along, but I feel it's about the two people not Momma.
It's a beautiful when the in laws hit the like button, but at the end of the day….the two become one.
Hitting The Like Button
It is beautiful when in laws hit the like button however, it doesn't always happen that way.  Some people aren't interested in hitting the like button.  They're not interested in playing well with others.  I don't believe your in-laws have to become family especially if they don't act right.  While we marry into each others family when we say I do, becoming integrated into each others lives is a choice.
Something to think about…
What say you? When you marry, you marry the family. Agree? Disagree? Do you think ABC will ever cast a black Bachelor? Why? Why not?

Here are 2 things I'd like you to do now:
 1.  Leave a comment below
 2.  Share this post if you like it
{ 6 comments }