The new season of Married of First Sight is in full swing and I'm watching. Are you? I have my eye on two couples this season because I personally relate to their stories. First up, Deonna and Greg. When Greg was introduced on the matchmaking special, I tweeted, "I need a Greg in my life; a man who believes in Jesus Christ and is serious about growing in his faith."
During his interview, he shared his strong desire to be with a woman who shares his Christian faith. The expert let him know that his strict criteria eliminate a lot of folks. Greg was fine with it. I am Greg! Yes, my Christian faith eliminates a lot of folks from the possibility of dating, however, for me, it won't work any other way. Deonna wants the same.
While I have yet to see how their personalities, lifestyle, and families will mesh, based on their wedding ceremony, vows and the little that I've seen so far, I sincerely believe they have a shot at going the distance. When Deonna shared she hadn't dated or been in a relationship in 10 years, the experts were very concerned and so was Greg. The look on his face read: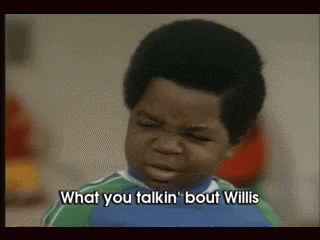 After she explained it all, he understood and it wasn't an issue for him. It's not an issue for me either. I think more singles need to take a page out of her book. The romantic relationship scene is fraught with frustration because singles are not taking the time to just be with themselves.
It was refreshing to hear Deonna say she dated herself during that time which is a far cry from what most singles are doing today. Many go in and out of relationships often dating the same person with a different name.
During her hiatus from dating, Deonna took the time to get over a previous relationship and she also used that time to complete grad school, travel, work, purchase a home and be the best person she can be for this moment. Greg hadn't been on a date in two years and did the same preparation at that time after a broken engagement.
There's something to be said about guarding your heart while single and not exposing it to whosoever will for the sake of companionship. There's also something even greater to be said about singles like Deonna who have the courage to date themselves in a world that calls you crazy and labels you damaged goods for doing so. From observation and personal experience, many of the damaged ones are those who go in and out of relationships.
Next up is Matt, a professional basketball player with impressive meal prepping skills. You know what I'm talking about if you watched. His meal prep game is on point! A man that meal preps is my kind of man. They are a real-life Love & Basketball story because she too loves the game and has dribbled the ball up and down the court. Matt's situation is unique because his family doesn't know he got Married At First Sight.
His parents divorced and he says, "I haven't spoken to or seen my dad in over two years." A lot of things went down in his family that led him to the decision of not including them in the biggest day of his life. Instead, he had a group of great friends by his side. That takes a whole lot of courage.
One person tweeted, "Wait what?!?! Matt's family is not there because he didn't invite them?! Red flag?" My response was, not necessarily. Some family members are toxic. Matt seems like a great guy with a sincere soul. I hope Amber doesn't hold his family situation against him. I wouldn't. Just because someone doesn't have a relationship with their family doesn't mean they aren't a great catch and it also doesn't mean family isn't important to them. Family goes much deeper than our bloodline.
We don't choose our family of birth. Unfortunately, all families don't get along. Family members are people too. All people don't get along. I've never understood the notion that because someone is your blood they are automatically a good person who likes you, loves you, treats you well and has your best interest at heart. I'm glad Matt didn't let his family drama stop him from living a full life and taking a huge risk to find a wife and create the family he wants. Go, Matt! I'm wholeheartedly cheering him on because his story is my story.
During an interview with The Breakfast Club, gospel recording artist Kirk Franklin shared he doesn't have a relationship with his mother. He said, "One thing about growing up, you now have a chance to guard your own heart. When you're a kid, sometimes you become a victim of everybody's foolishness but when you get grown you can say you know what, I'm good. I tap out!" Matt chose to tap out!
Sometimes we find ourselves in a horrible family situation and then we marry into a loving family. Perhaps this will be Matt's story. I certainly hope so.
Something to think about…
What say you? Is it a red flag that someone hasn't dated in 10 years prior to marriage? Would you date someone who doesn't have a relationship with their family? Is that a red flag? What are your views on family?
Here are 2 things I'd like you to do now:
1. Leave a comment below
2. Share this post if you like it