Today is a holiday so I decided to take a holiday from serious posts and do a fun post that gives you an opportunity to learn about me. My ultimate hope is to learn something about you.
1. I once tried Tim Ferris' Comfort Zone Challenge on a second date. I convinced my date to lay down on the floor of the restaurant on our backs by our table for 20 seconds. He thought I was insane, but he did it anyway and we laughed and talked about it the entire night. It was a good time. The look on the face of our server was priceless. At the end of the date, he said it was the best date he ever had that he would never forget. Would you try it?
---
2. I love wrapping gifts. I'm very meticulous about how I fold the edges, lay the ribbon and even how I cut the tape and the kind of tape I use. P.S. the gift wrap paper must be high quality.
3. A slice of lime, not lemon is my deodorant of choice. Works like a charm plus it's all natural and cheap. If you want to try it, just slice a lime, rub your armpits and you're good to go.
4. I love walking over the Brooklyn Bridge and do it often when the weather is nice.
5. My blood pressure has been 110/70 forever. Do you know your blood pressure?
6. Deeply connecting with people including strangers through honest conversation makes my day.
7. My phone is always on vibrate and DND (Do Not Disturb) goes on nightly at 10 pm.
8. Facebook is SO annoying. I deactivated my account.
9. Twitter is my favorite social media platform. I have the best conversations with interesting people. What's your favorite social media platform?
10. I haven't worn shoes in over a year. Sneakers are my footwear of choice.
11. After listening to a Joyce Meyer teaching, I now return all magazines and books to their rightful place when I visit the bookstore.
12. Chickpeas, avocados, spelt flour, walnuts, quinoa, and Medjool dates are staples in my kitchen.
13. If I'm not wearing it, using it or I don't need it, I give it away or throw it away. Clutter is not my friend. Is clutter your friend?
14. Ferrero Rocher is my favorite chocolate. Do you have a favorite chocolate?
15. My voice gives me away every single time. I can't disguise it.
16. I dry skin brush daily before showering.
17. There is no TV in my bedroom nor will there ever be. Is there a TV in your bedroom?
18. Cushions are a must on my couch. The more the better. I feel the same about pillows on my bed. The more the better.
19. When my first car broke down and left me on the side of the road, I removed the license plates and all identifying tags and took the bus. My father thought I was nuts!
20. Music is a huge part of my life. Can't live without it.
21. My first job was working as a library aide. What was your first job?
22. Non-fiction, a good memoir or autobiography are my favorite genre of books.
23. Sky diving is on my list of things to do this year. Tried indoor sky diving last year and it was so corny.
24. My sense of direction needs direction. It's so off! I hate it when people say meet me on the southwest corner of such and such or drive two blocks East then turn South and drive West etc. English, please!!!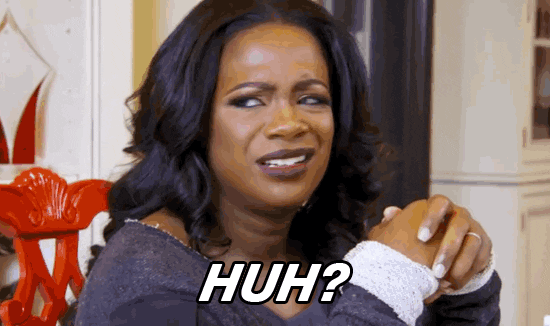 25. Lilies are my favorite flower. Do you have a favorite flower?
Something to think about...
What say you? Tell me something I don't know about you. Let's take the edge off and have some fun getting to know each other.
Here are 2 things I'd like you to do now:
1. Leave a comment below
2. Share this post if you like it