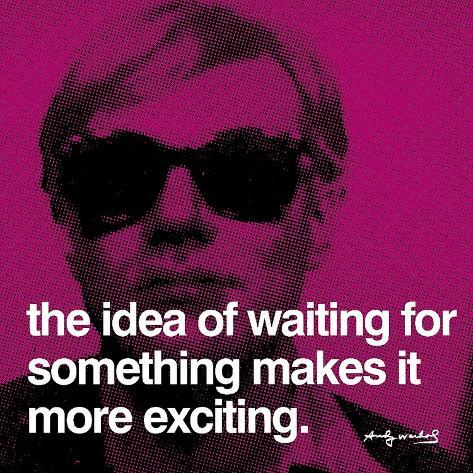 Time of Preparation
Today during my quiet time, the message was all about waiting; waiting is not passive. Waiting is a time of preparation, a time of rest and healing.  As I read this, I thought about the many singles waiting for a mate.  My brother and I had a conversation about that and he said, "So, what's up with your dude?"  My reply was, "In the words of Michael Buble, "He just hasn't met me yet however, when he does, I will be prepared."
Are You Prepared?
Waiting is not about sitting idle or twiddling your thumbs.  There's lots to do while you wait.  As it says above, waiting is a time of preparation.  So you want to be married – are you prepared?
Good, Bad, Ugly
I talk to married people daily.  I hear the good, the bad and the ugly of it all.  As my brother and I continued to talk, we marveled at the fact that our parents will celebrate fifty years of marriage next year.  WOW!  Watching my parents is my biggest school of preparation.
Single Parent Generation
My brother and I realize we are a minority because we are living in a single parent generation.  My boy Sam tells me all the time that he wouldn't know his father if he passed him on the street.  They've never met.  He faced a harsh learning curve in his marriage because he didn't have a model to follow.  To lessen the intensity of your learning curve, below are a few things to do while you wait:
Get a clue.  Read books about marriage.  Some of my favorites are:
The Bible
The 5 Love Languages and Things I Wish I'd Known Before We Got Married – Gary Chapman
His Needs, Her Needs – Willard F. Harley Jr.
The Language of Love – Gary Smalley & John Trent, Ph.D
I Do, Now What? Giuliana & Bill Rancic
Sacred Marriage – Gary Thomas
Don't Kill Each Other Let God Do It and Two Becoming One – Harry and Cheryl Salem
Go to therapy or counseling.  Let's face it, everyone is affected by their childhood.  What I've learned from every married couple I've talked to is that childhood wounds rear their ugly head in marriage.  Face the facts and get the healing you need.  Your spouse will thank you later.
Get a marriage mentor.  If you're like my friend Sam, a marriage mentor will serve you well.  Find a couple you admire who's been married at least ten years and hang out with them.  We have mentors for our careers.  Why not get one for the most important role of your life?
Workout.  I know this may sound simple and silly but your spouse will have to look at you till death do you part and you will have to look at yourself.  When we keep our physical bodies in tact, that translates over to our mental capacity.  While the physical benefits of working out are great, the mental benefits are priceless.
Understand Men.  While all men are different, all men respond to and repel the same behaviors in women.  Find out what those are and you will be off to a great start.
Mind your business. While you wait, you will see lots of other singles getting married.  You will also see divorced people remarrying.  If you pay too much attention to that, it will sink you into a deep depression.  You will start to question yourself and wonder what's wrong with you.  Run your race and stay in your lane.
Date with a Purpose.  If you want to be married, you don't have time to waste on men that don't want to be married or are dragging their feet to the altar.  Be crystal clear on your non-negotiables and date with them at the forefront of your mind.
Embrace life.  There are so many people to meet, places to go and things to do. Every day when I step on the other side of my front door, I meet somebody new and have some sort of interesting conversation.   All it takes is one introduction, one conversation, one meeting or one divine connection to take you off the market and into marriage.  You will never have that opportunity if you're holed up behind closed doors.  While there's a time for rest, there's a time to get out there and LOL – Live Out Loud.
Spread the word.  Tell everyone you're ready to be matched up.  They might know the perfect guy for you.  I told my brother to keep his eyes open now that we've had this conversation and he knows what's important to me.  While the Internet is responsible for 50% of all marriages today, there's nothing better than a personal introduction.
Check your checklist and manage your expectations otherwise you will end up like this:
Something to think about…
I could keep this list going forever but I'd like to hear from you, what else can you do while you wait?
Here's 2 things I'd like you to do while waiting:
1.  Share this post if you like it
2.  Leave a comment below