Reversing His Vasectomy
Date someone who wants what you want…that's what you do.  That question came up on last night's episode of Hollywood Exes.  Did you watch? Well let me give you the quick back story.  R. Kelly's ex wife Andrea is engaged to Brian who doesn't want anymore children.  He is focused on his singing career and got a vasectomy long before he met her to ensure he didn't have anymore children. I'm not mad at him at all.  Clearly he knows what he wants. Andrea wants him to think about having at least one more baby and she also wants him to think about reversing his vasectomy.  She thinks its selfish that he won't consider it meanwhile I think she's crazy for even asking.
Dying Biological Clock
His mother, Lorraine, agrees with her sons decision not to have another baby and she can't understand why Andrea wants to have a baby.  She's got three children from her previous marriage to R. Kelly plus she's older, 39 to be exact with a dying biological clock.  While having dinner with his mother Andrea asked, "Wouldn't you like to be a grandmother again?" to which Lorraine replied, "Absolutely not!" She then asked Drea, "Why do you want to have more kids?" She told her that she and Brian will need time to solidify their relationship and by the time she does that, she would be too old to have children. Lorraine recommends Andrea purchase a puppy if she needs something to nurture.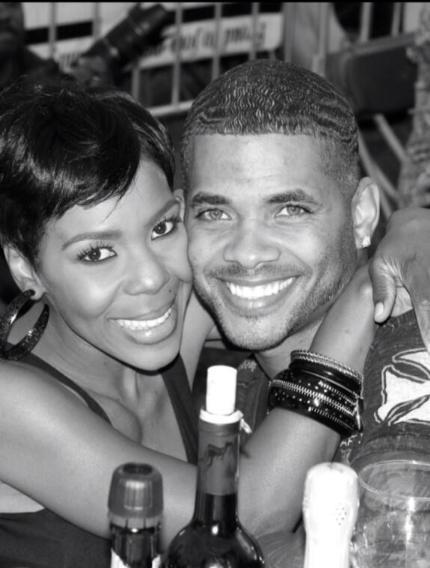 Blended Family
I agree with Lorraine.  Brian had a vasectomy.  He's not reversing it plus they're already a blended family.  In addition, both of them are focused on their careers.  If Andrea really wants to have a baby, she shouldn't have dated Brian in the first place.  A man with a vasectomy is telling you in no uncertain terms that he is not having anymore children.  What part of that does Andrea not understand?
Nothing Else To Talk About
Ladies, if you're serious about having a baby, you ought to date a man who can give you that baby and wants to have a baby as much as you do.  If I were Andrea and I wanted to get married and have a baby and I met a man like Brian who had a vasectomy, we'd have nothing else to talk about.  Why would I invest my time in someone who can't give me a return on my hearts desire?
Something to think about…
What say you? What would you do if you were in Andrea's shoes? Would you knowingly date a man who had a vasectomy even though you want to have another baby? Do you really want to have a baby if you're dating a man with a vasectomy? Should Brian reverse his vasectomy?
Here are 2 things I'd like you to do now:
1.  Leave a comment below
2.  Share this post if you like it