Tarnished Their Pristine Image
Last night, I sat down with much of America to watch the highly anticipated Duggar interview with Megyn Kelly on FOX News.  I've never watched FOX News nor have I ever watched 19 Kids and Counting; the reality show that chronicles the life of the Duggars. Josh, their oldest son molested 4 of his sisters and a babysitter over a decade ago.  The records were sealed, however, a vindictive person who wants to see this family go down in flames leaked the records to the tabloid magazine In Touch.  Of course, this new information tarnished their pristine image.  
Strict Rules Around Dating
You see, the Duggars are an extremely conservative Christian family. They have very strict rules around dating; holding hands is okay.  Frontal hugs are not. Side hugs only and no kissing or sex before marriage. Oh and dates are chaperoned and their parents can listen in on their conversations and review their text messages.  Say no to birth control is another rule.  Have as many kids as the Lord allows.  Josh wants to have 25 children.  I can't…For the women, always be available sexually to your husbands etc. Two of their daughters who were molested by Josh, Jill, 24, and Jessa, 22, recently married and happily followed their parents dating rules.  Apparently a spin-off show is in the works.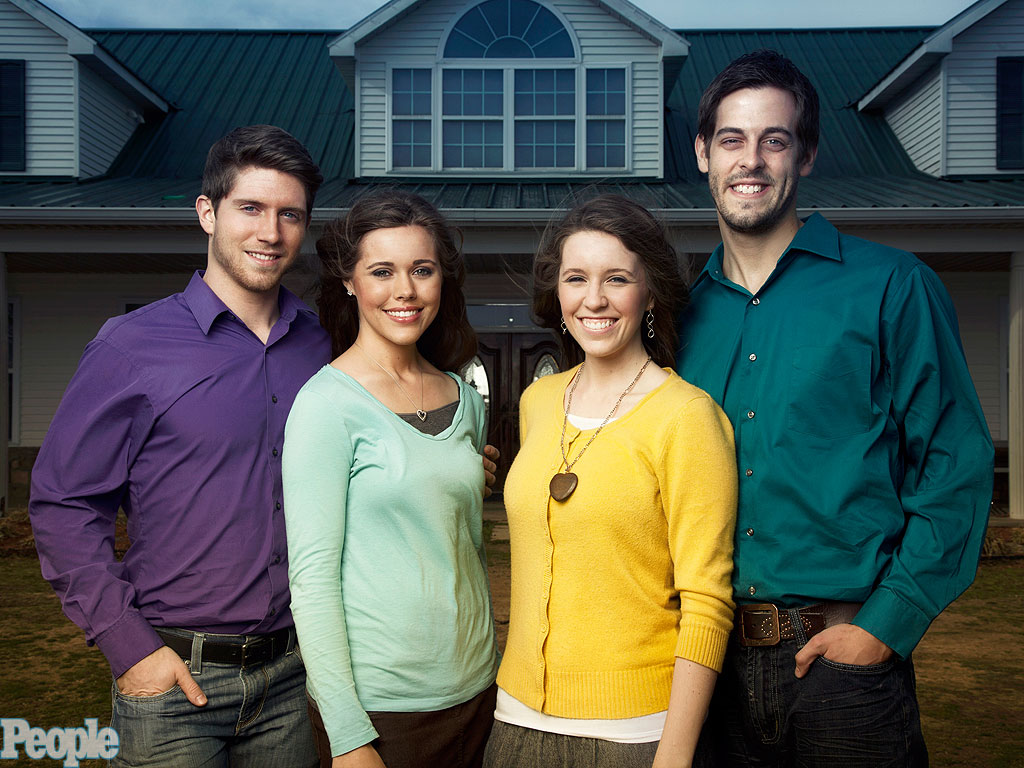 Fess Up And Own Up
My problem with last night's interview was The Duggars trying to downplay what happened. When you get caught with your hand in the cookie jar, it's best to fess up and own it.  We all mess up.  None of us is perfect.  I don't care how many scriptures you read a day or how many times you drop to your knees and pray, you are going to mess up.  Paul makes this crystal clear in Romans 7:19-25:
17-20 But I need something more! For if I know the law but still can't keep it, and if the power of sin within me keeps sabotaging my best intentions, I obviously need help! I realize that I don't have what it takes. I can will it, but I can't do it. I decide to do good, but I don't really do it; I decide not to do bad, but then I do it anyway. My decisions, such as they are, don't result in actions. Something has gone wrong deep within me and gets the better of me every time.
21-23 It happens so regularly that it's predictable. The moment I decide to do good, sin is there to trip me up. I truly delight in God's commands, but it's pretty obvious that not all of me joins in that delight. Parts of me covertly rebel, and just when I least expect it, they take charge.
24 I've tried everything and nothing helps. I'm at the end of my rope. Is there no one who can do anything for me? Isn't that the real question?
25 The answer, thank God, is that Jesus Christ can and does. He acted to set things right in this life of contradictions where I want to serve God with all my heart and mind but am pulled by the influence of sin to do something totally different.
Own Up To Your Mess Ups
I messed up big time last week with a colleague.  When it was brought to my attention via email, I instantly said, you're right.  This is a big mess up.  I am beyond sorry. Is there anything I can do to fix it? Because I took full responsibility and owned it, that was the beginning and the end of it.  There was room for me to make light of it, downplay it and even shift blame to someone else, but that never works.  I was going to discuss it in person and apologize again, but she moved on and never gave it a second thought.  Our relationship elevated and she further extended her assistance to me on a personal project.  People respect you when you own up to your mess ups.

Tell The Entire Ugly Truth
That is what I want for The Duggars.  This issue was forced out of the closet.  They should've told it when it happened instead of covering it up.  What's done in the dark always comes to light.  It's always best to spill your tea and tell your own dirt to avoid distortion and scandal.  It's time to tell the entire ugly truth. Leave no stone unturned.  Stop making light of it. Stop saying things like, "He touched them through their clothes. They were asleep and not even aware.  It was only a few seconds." One second is too long for Josh to touch his siblings inappropriately.  I agree with someone on Twitter who said, "A 14 and 15-year-old should know better! Stop acting like he was a 6-year-old"playing doctor." Exactly! 
We Need To Hear From Josh
Josh is a 27-year-old married man with three children and one on the way.  Let him do the interview.  Surely he can speak for himself. We need to hear from Josh. We need to see that he understands the error of his ways.  The longer his parents speak on his behalf, the bigger hole they are digging for themselves. People who have nothing to hide, hide nothing.  Stop hiding. Let the entire ugly truth come out and let God fight this battle for you otherwise, stop doing interviews.  If you believe the Bible and trust God in the way I hear you project on your show, let the world see that side of you.  All things work together for good including this horrible saga so what do you have to lose?
Steal, Kill, And Destroy
Christianity is under serious attack and the Duggars are the perfect scapegoat.  The world wants to take down anyone who stands up for righteousness.  According to a new Pew Research Center Study, the Christian share of the US population is declining while the number of U.S. adults who do not identify with any organized religion is growing. While I really couldn't take much of Michelle in last night's interview, I agree with her when she says there is an agenda to hurt and destroy.
Attacked Because Of Their Christian Faith
They are definitely being attacked because of their Christian faith and because they have taken a strong stand against homosexuality and sexual immorality of any kind. People are mad at them for their views and beliefs.  Today on the View, Whoopi Goldberg made it crystal clear that she is not interested in hearing anything they have to say because they disagree with the transgender lifestyle.  This is what happens when others spill your tea and you appear to have it all together when you really don't.  None of us do.
Something to think about…
What say you? Did you watch the interview? What did you think of Jim Bob and Michelle/the interview? Do they need to stop doing interviews and let Josh speak for himself? Talk to me…
Here are 2 things I'd like you to do now:
 1.  Leave a comment below
 2.  Share this post if you like it