Mismatched From The Gate
It's finally over. Season 2 of Married At First Sight, ended last night and it I was spot on with my predictions.  Sean and Davina got a divorce.  Thank God for Jesus! Sean couldn't get out of the apartment fast enough to get back to New Jersey.  So glad he got away from Davina although he seemed shocked and hurt when Davina said she wanted to divorce.  I got the feeling that if she said she wanted to stay married, he would've stayed married and tried to make it work with the help of the counselors.  I'd like them to redo how each couple reveals their decision.  For example, if I'm thinking I want to stay married and he reveals first that he wants to divorce, I'm going to go along with him to protect myself.  Once Sean heard Davina wanted to divorce, he decided to divorce too.  I hope Sean gets over this quickly and meets a woman who accepts him for who he is and likes herself outside of any material thing.  Like I said here, I believe they were mismatched from the gate. When someone tells you relocation is a deal breaker, they ought to be matched with someone who lives in their city and is in love with it as much as they are.
They Live A Car Ride Away
My favorite couple, Jaclyn and Ryan R decided to stay married and I'm glad about their decision.  Ryan was carrying on about being connected to his family and needing to see his family as if they live in Afghanistan when the reality is, they live a car ride away in Long Island.  Get it together Ryan! Like I said here, I see a lazy bone in Ryan R. Sure he may want to stay married to Jacqueline but I'm not sure he is willing to do the work needed to have a great marriage.  I hope he stops using his family as an excuse and man's up for the task ahead.
He's Not Into Her
While I figured Jessica and Ryan D would also stay married, and they did, I'm not sure they will remain married till death do them part. Something about Ryan just doesn't sit well with me.  He seemed to be going along with the decision because that's what Jessica wanted.  The reunion show next week suggests he's cheating.  I don't get the sense he's into her.  I do get the sense he does want to be married and having a family of his own is important to him, I just don't know if he wants it with Jessica.
Thankful For My Single Life
As I watched last night, I was and today am so thankful for my single life.  I've had a lot of time to really get to know me and what God put in me.  I'm thankful I know the creator of marriage personally and his plan for how it's supposed to work and his purpose for it.  I'm even more thankful that I've been surrounded by marriage all my life. While I've never been married, I know how hard marriage is.  My brother's difficult marriage taught me a whole lot plus I'm a sounding board for so many of my friends in difficult marriages.  Watching Married At First Sight also taught me a lot.  Below is some of what I gleaned from the balanced team of experts:
"There's nothing more important in a relationship or a marriage than communication."
"When you hold hands, you're a team and that's powerful.  Hold hands."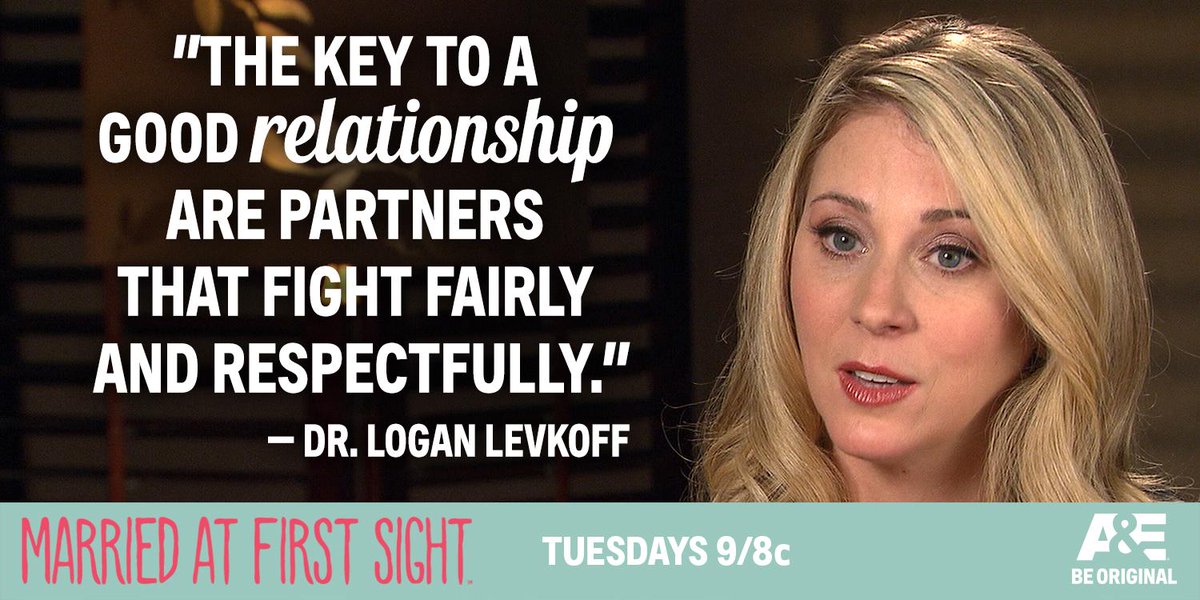 "If you are competing, there is always a winner and a loser. Not good."
"We learn more from our fights than we do from the good times. It can be the key to communication."
"Relationships aren't convenient. To meet someone "convenient," hang out in your lobby or in your local coffee shop."
"None of us are mind readers. Our couples must learn that if they can't speak up, there will be no progression."
"Misunderstandings, poor communication, and lack of listening make for enormous problems in a relationship."
"A person's actions will tell you everything you need to know."
"The strength of a relationship is bolstered by history. Taking the time to connect with your history can make you stronger."
"Resolve to always prioritize working on the relationship proactively, rather than reactively."
"Define what happy and healthy means for you and your partner, then work together to build and maintain it."
"Don't generalize or assume! Play detective and try your best get to know the person you are with."
"There's no perfect, but there can be wonderful. And, letting go of perfection makes wonderful more likely by far."
"So tempting to criticize our partners. But criticizing almost never gets us what we want. Really, no matter what!"
"Marriage pro-tip: listen to yourself using the word should. No, you shouldn't. Shoulds equal pressure on yourself and your spouse."
"Men/women must get more comfortable w/women's higher income today. We can all stand to learn.  More to "success" than money."
"Work, location, culture, money etc. strain millions of couples. "Chemistry" can't magically fix this; only communication."
Nothing Happens Until We Decide
What I love most about Married At First Sight is the decision singles make to marry.  This is not random dating with no end in mind.  This is not disposing of people after a few dates because well, we've had enough.  This is not putting someone on ice while we shop for a bigger, better deal.  This is not swiping to see how many random hookups we can accumulate.  No, this is the real deal. The singles in this experiment decided to get off of the dating merry go round and get married.  This show really shows what I've always said; we can date forever but if we want to be married, it's a decision we have to make first.  Nothing happens until we decide.
Something to think about…
What say you? Did you watch last night? Do you think the couples made the right decisions? What did you learn from Married At First Sight?
Here are 2 things I'd like you to do now:
 1.  Leave a comment below
 2.  Share this post if you like it